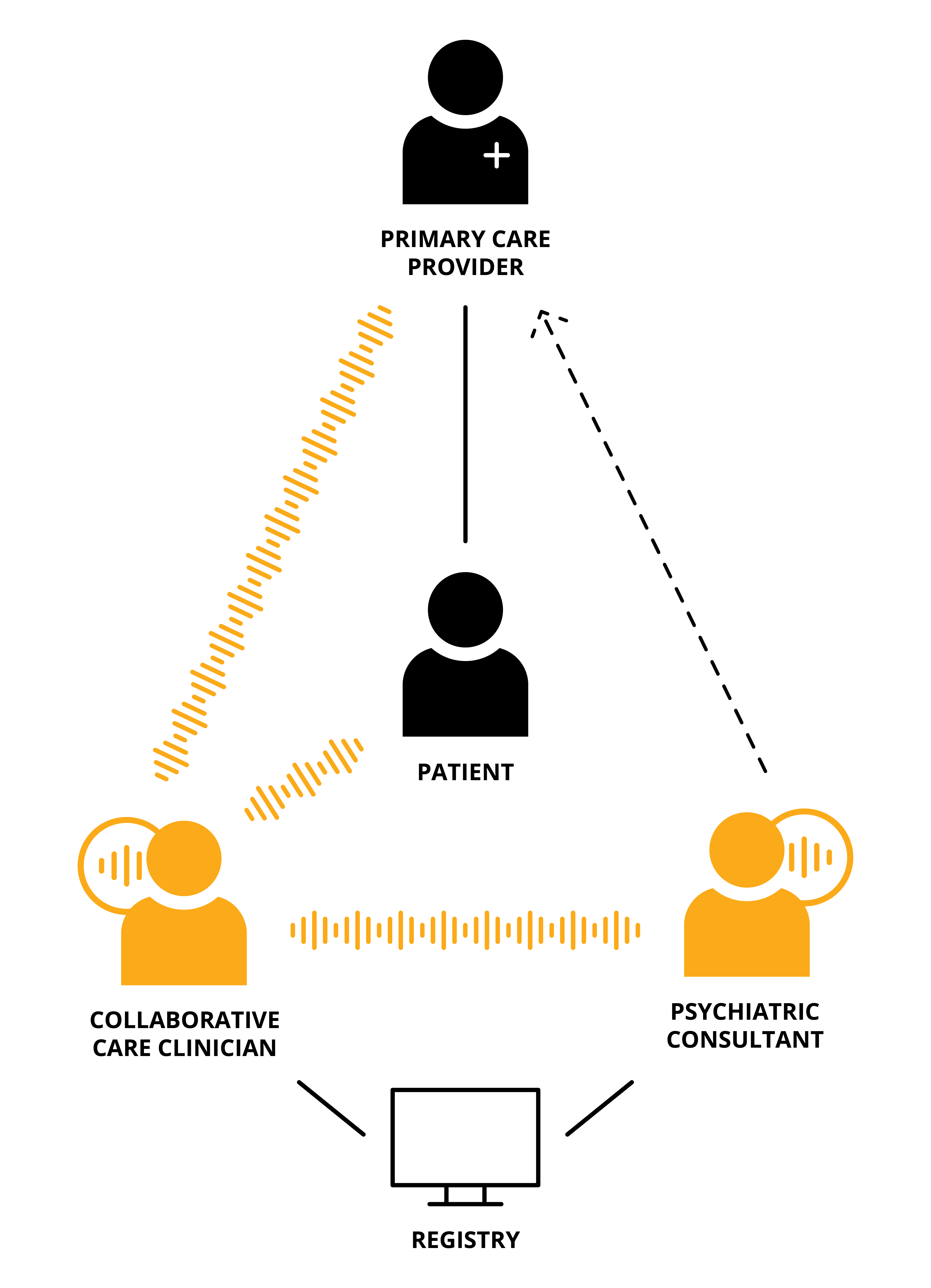 Diagram adapted from The AIMS Center at the University of Washington's visual representation of the Collaborative Care protocol.
Concert helps your network take a population approach to behavioral health. We identify patients through screening tools, prescription data, and provider referrals.
A member of the Concert Health team will schedule time with the patient for the clinician to contact them. Our clinicians directly connect with patients, who can choose to engage via video or telephone.
Collaborative Care clinicians work with patients to set goals, provide counseling, monitor medications, and regularly assess symptoms. They document directly into the PCPs medical record, ensuring consistent, coordinated care.
Concert makes sure practices can bill and collect for collaborative care, which is a covered benefit for Medicare, commercial insurances, and Medicaid in an increasing number of states.
Together, Concert clinicians and PCPs treat patients and build key relapse prevention capabilities/strategies, empowered by Concert's technology platform to help scale this excellent care.